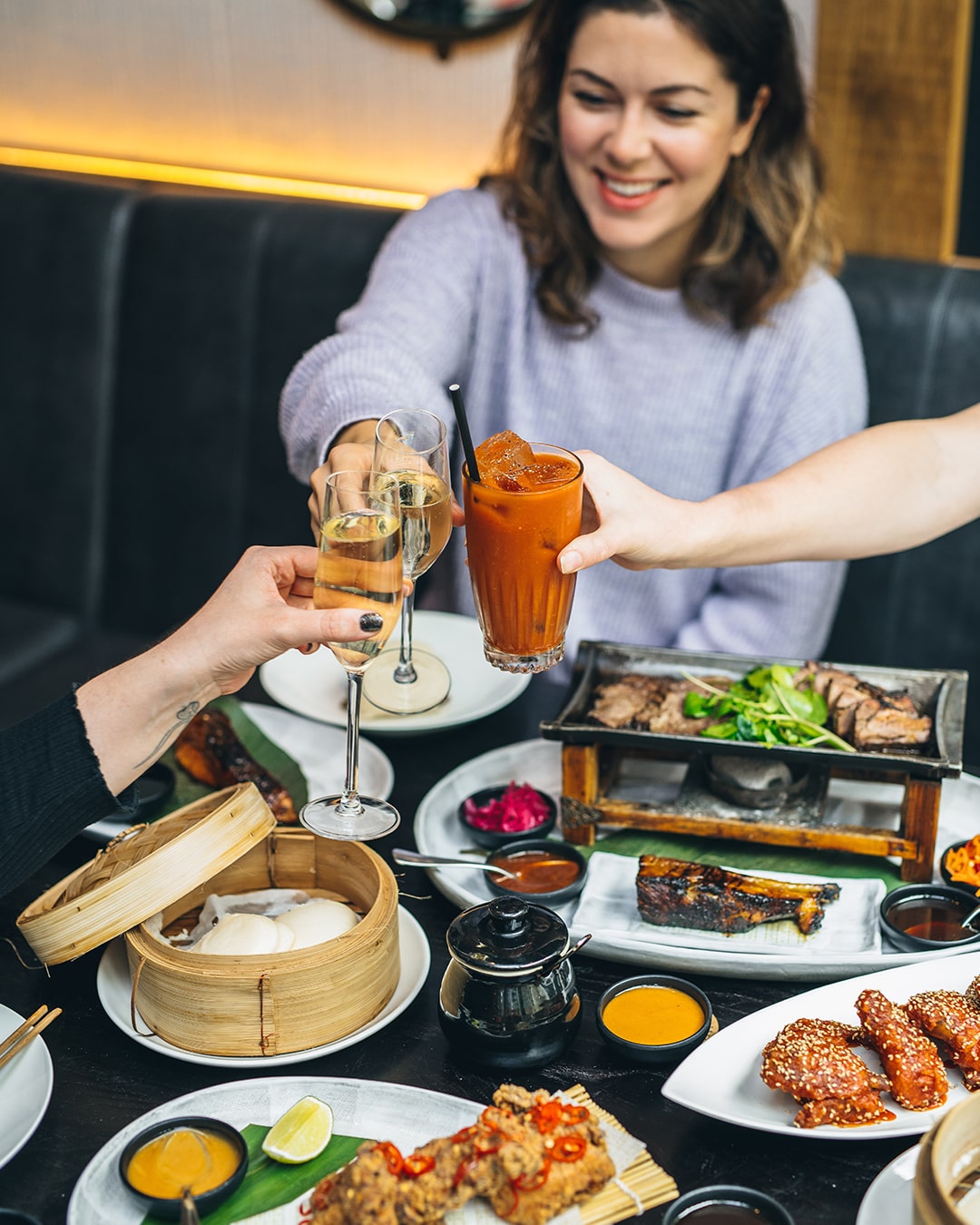 FLESH NEWS
BEST BOTTOMLESS BRUNCH IN LONDON
If you're looking for a bottomless brunch that gives you excellent food as well as free-flowing fizz, look no further. Flesh & Buns Bottomless Brunches have everything you need.
Our brunches include nibbles, small plates, flesh & buns large plates and dessert all from as little as 42.5. Sushi maki, chips & dips, Korean fried wings, ceviche, yakitori, chilli miso brisket, Japanese fried chicken, Nutella tai yaki and so much more. This might be the only brunch in London where you have a fighting chance of soaking up the midday prosecco.
Our food speaks for itself but the atmosphere at a Flesh & Buns bottomless brunch is what makes it uniquely ours. Our front of house teams go the extra mile to make sure your experience is the pinnacle of what a feasting brunch should be. Laughter, theatre and delight.
COVENT GARDEN BRUNCH
Sunday Brunch 42.5
Choose three small plates and one flesh plate, free-flowing prosecco, red or white wine.
OXFORD CIRCUS BRUNCH
Saturday Brunch 65
Includes a pisco sour on arrival, snacks, flesh plate, a dessert and free-flowing prosecco, beer, red or white wine.
To book in for any brunch just email oxfordcircusreservations@fleshandbuns.com or coventgardenreservations@fleshandbuns.com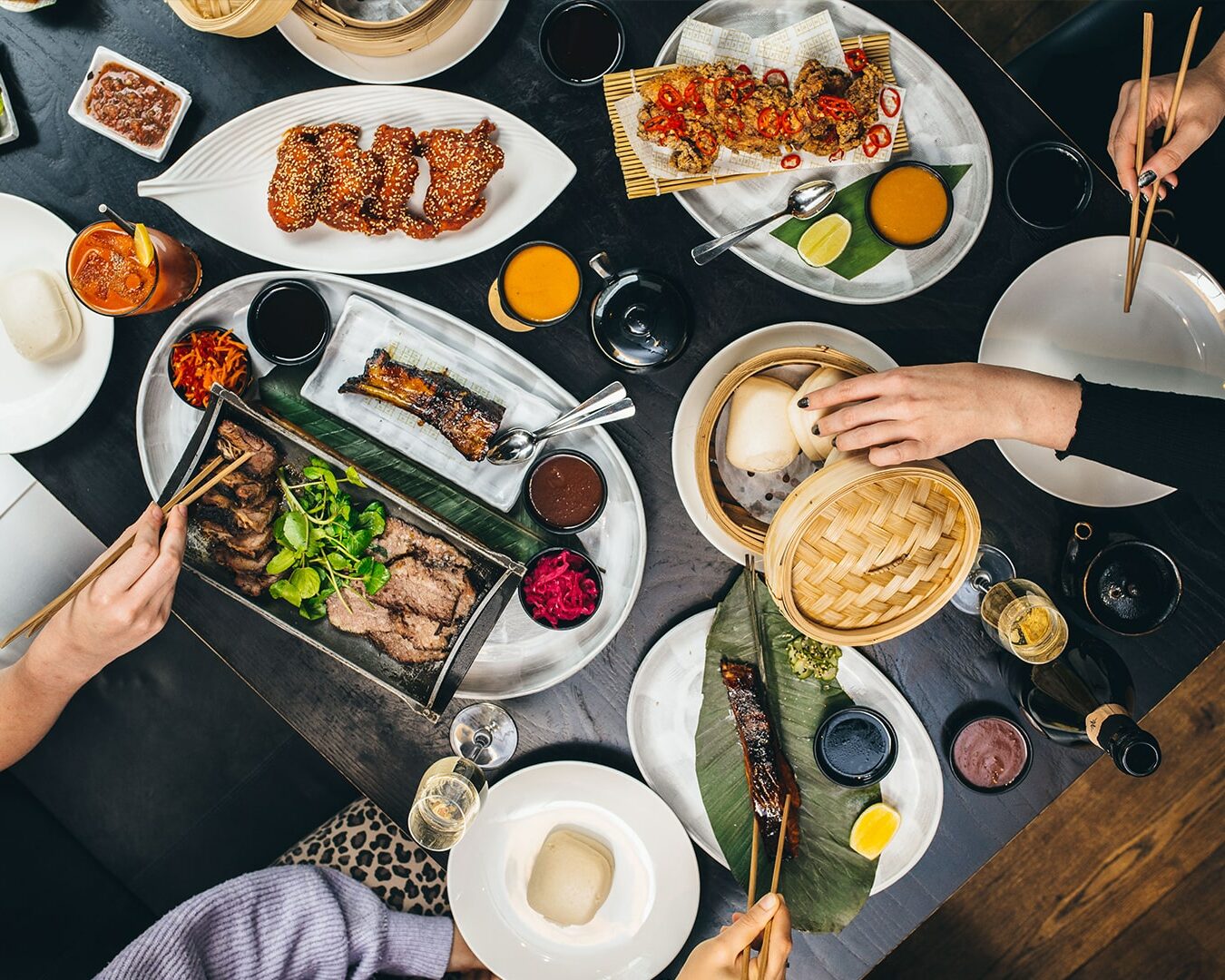 Book Your Feast
Book a table at Flesh & Buns Kensington, Oxford Circus or Covent Garden and let us indulge you.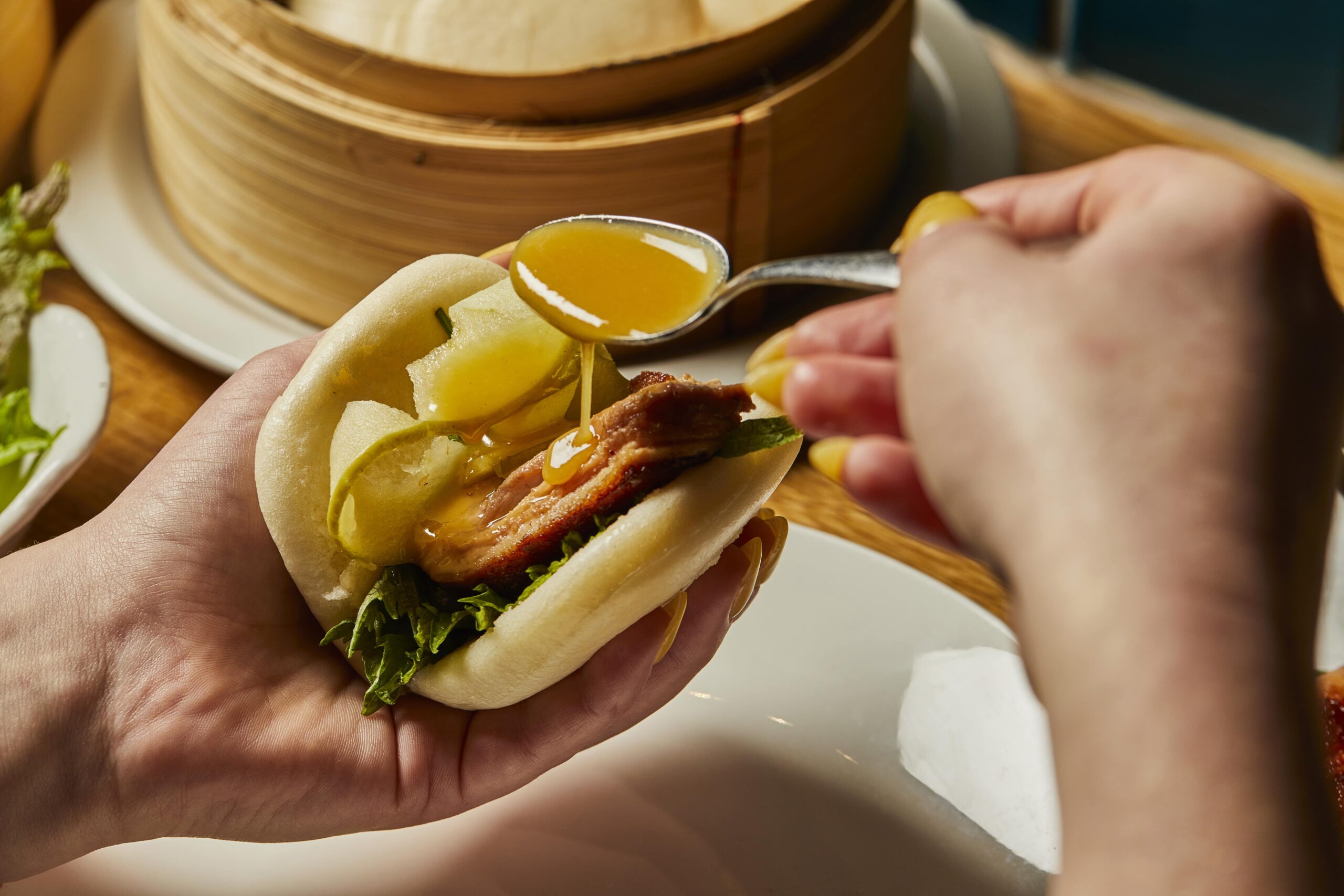 FLESH NEWS
Flesh and buns at home
The wait is over, you can now get Flesh & Buns at home with the help of our good friends at Dishpatch.
FLESH NEWS
Kensington is coming
We've been working hard on this one and we're finally ready to open the bookings and get Flesh & Buns Kensington ready for opening on March 11 2022.