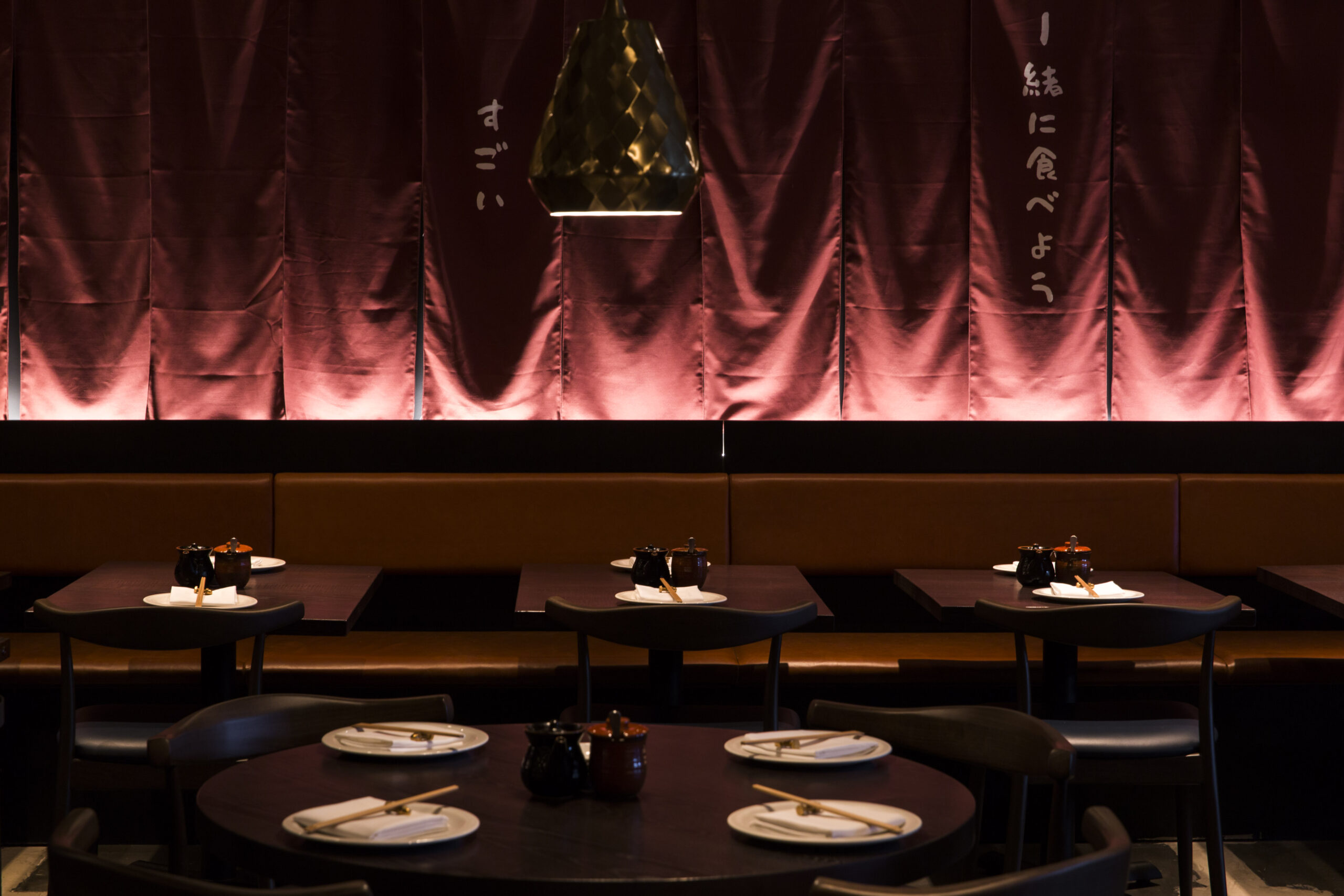 Japanese Izakaya Restaurant Covent Garden
Pre Theatre Menu
Our pre theatre menu is available every day until 6.45pm & after 10pm. Choose from a delicious selection of small dishes, Flesh & Buns, and desserts.
2 courses for £20 or 3 courses for £25
Opening Hours
Monday–Tuesday – 12:00–22:00
Wednesday–Saturday – 12:00–23:00
Sunday – 12:00–21:00
Walk-ins Welcome
Walk-ins are very much welcome at Flesh & Buns Covent Garden. If you're in the area and you'd like a table just pop in and we'll find you a seat as quick as we can. If there's a little wait, then we'll take care of you at the bar.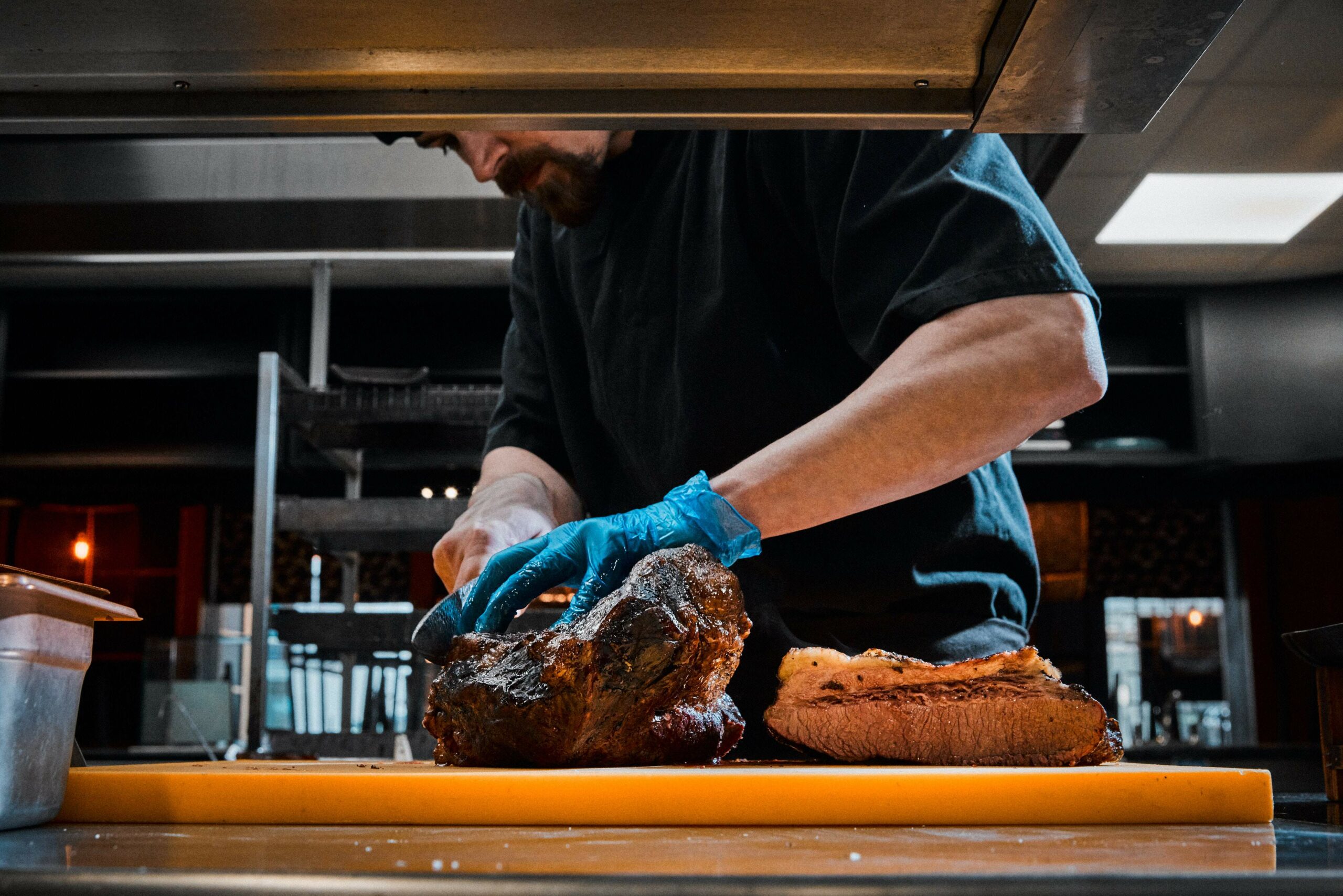 The original basement restaurant – Covent Garden was the birth site of Flesh & Buns and it was in this underground bunker that we set the nights alight. This feasting fairground is indulgent and fierce with ample private spaces for secluded dining and bountiful modern Japanese feasting food to gorge on. At our heart we're Izakaya but in our soul we're willing to push the boundaries and indulge our senses and set our mouths on fire.
On the menu you'll find Flesh such as our Japanese Fried Chicken, Salmon Teriyaki and the famous Miso Aubergine accompanied by all the buns you could ever want to stuff all that into.
The Delectables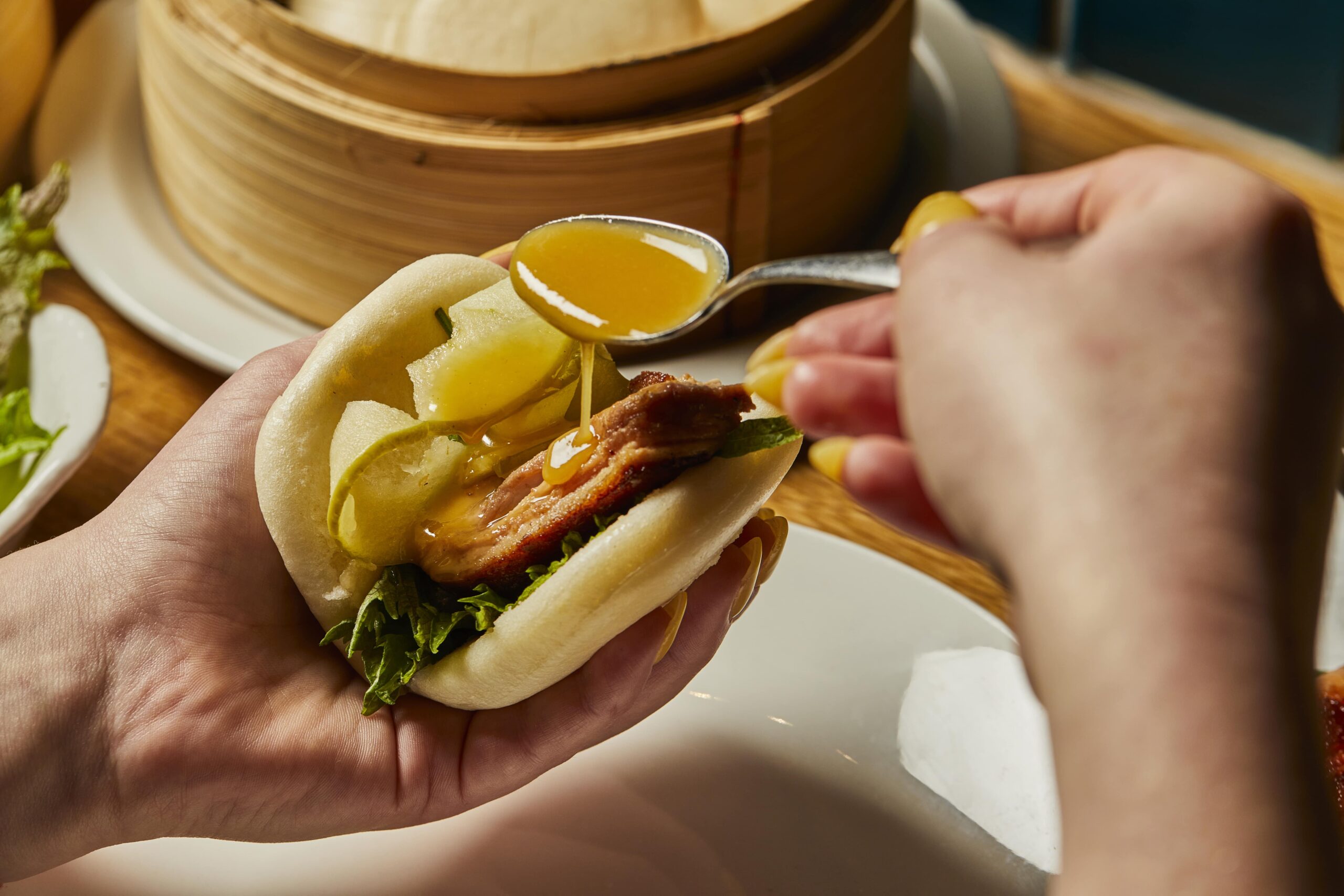 Flesh
Crispy Piglet Belly
Tomato salsa, BBQ, carrot pickle, avocado shiso, nori, steamed rice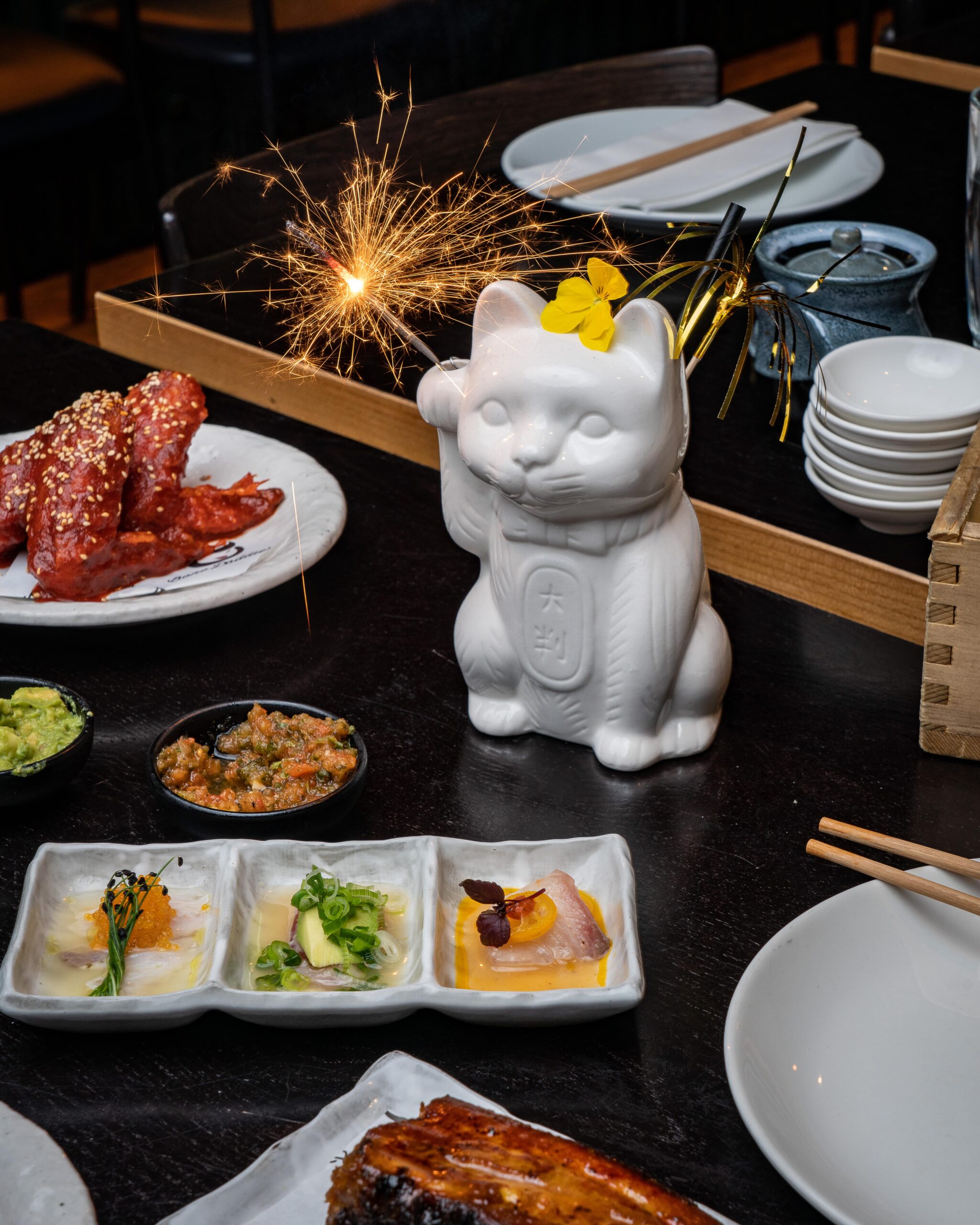 Cocktail
Lucky Cat
It's our signature for a reason. Made with premium vodka, peach, cranberry and topped with prosecco and served with a little bit of theatre.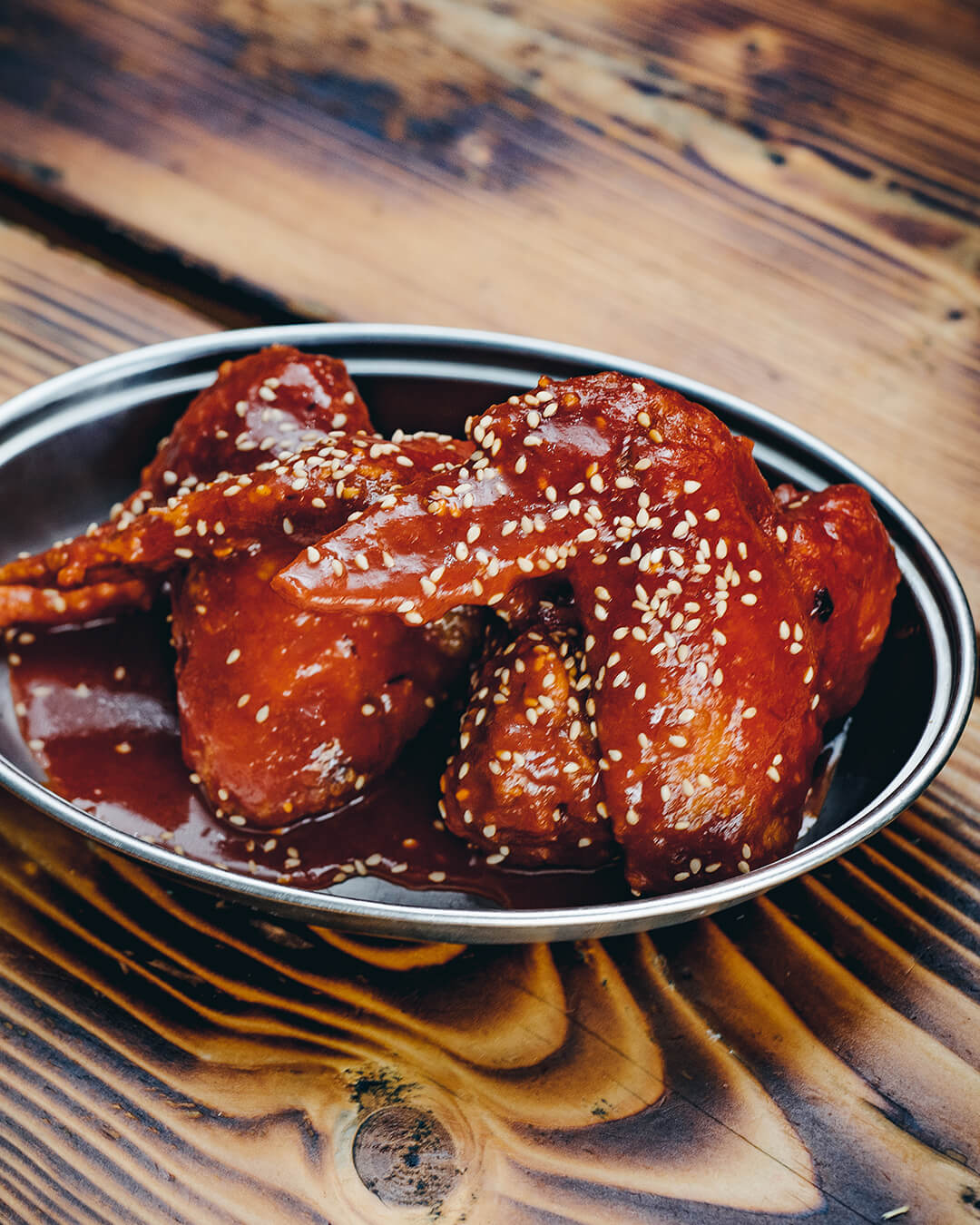 Small Plate
Korean Fried Wings
Hold the chopsticks, get stuck in and make a mess. Our original cult crave dish served crispy with a healthy dose of sweet and spicy Korean sauce.
View our menu
レビュー
What do our customers say?
Visited over the Summer after going to the Banksy exhibition and couldn't recommend it enough!! Actually disappointed I've not been back yet!! Exquisite looking venue, staff are all very polite and friendly and happy to guide you through the menu.. Menu is extensive and loads of exciting things to try, and then when it comes out! Wow - I loved every single mouthful… I'll deffo be back at some point… one to take and Wow your friends with!!
Carl - Google
I honestly do not give a lot of 5 star reviews but this place was impeccable. The service from Adam was great and the food was delicious. The drinks were also fantastic. There was a group of us dining and we all had a great time here. I wish I took some pictures of the food but it's good to go in a group so you can order a bit of each and share. Highly recommend.
Nina - Google
Truly the most delicious food I've ever tasted! The Korean fried wings were incredible, the perfect sauce and the perfect crunch - my husband's best wings ever and he's had a lot of wings! The miso grilled Aubergine buns were the greatest thing I've ever eaten!! The flavour, the texture, just everything about it was heavenly and melted in my mouth. We also had the beef fat chips & the beef hot stone rice, which were delicious as well.
Jen - TripAdvisor
This is one of my favourite restaurants to visit every so often with friends. I love the Bao buns with pork belly, salmon, miso aubergine and the short beef rib is perfectly cooked and full of flavour.... well actually everything is full of flavour.
Jessica - TripAdvisor
Frequently asked questions
Can we come in just for drinks?
For sure. We have a bar area that can accommodate walk-ins and guests just for drinks. Our bar isn't massive, and it does serve as a dining counter as well, so there often isn't a lot of space to hang out and drink on the bar counter. But you're certainly welcome to come by and grab a beverage, particularly before your table meal.
Can we have a quiet table?
At Flesh & Buns, we like to play old-school rock music, so if you're after a quiet night out, you may find that we're not quite the place for you. If it's just a slightly more intimate space you'd like, give us a call on 020 3019 3492 and we'll try and work something out.
Can we reserve a booth?
We don't have a booking. Do you take walk-ins?
Absolutely – we always keep some tables un-booked to be able to accommodate walk-ins. There may be a wait involved, but we'll always try to get you seated.
What's your maximum party size?
Are you able to cater to coeliacs?
To an extent. We have a range of wheat-free dishes on the menu and can make adjustments to some of our dishes to make them suitable. But we do use soy sauce rather liberally, which contains wheat in small quantities – so the suitable menu options depend on the degree of gluten intolerance. Give us a call, drop us a line or ask our team when you come in. They'll be able to recommend something suitable.
Please note: our buns are not gluten-free, but our flesh can be enjoyed wrapped in the mix of leaves we serve alongside it.
Do we all have to have the brunch menu?
Yes – we need the whole table to choose from the same menu, so as to keep things manageable for our kitchen team.
Do you do take away?
Unfortunately not: our lease prevents us from offering any food or drinks to carry away, including doggy bags.
I have a food intolerance or special dietary requirement I can't find the answer to here. What do I do?
I'm a vegetarian/vegan. Is there something on the menu I can eat?
There are quite a few vegetarian options on the menu, some of which may be adjusted to be suitable for vegans. We're always working on adjusting and enhancing our menu, so dishes may change over time. Give us a call on 020 3019 3492, drop us a line at coventgardenreservations@fleshandbuns.com or ask our team when you come in. They'll be able to recommend something suitable.
Is your meat halal?
Yes, all of our chicken is, when it is not deep-fried.
When are last orders/when does the kitchen close?
As per the timings on our website – when the doors close, last orders are taken, and the kitchen closes.
Do you have a baby changing facility?
Do you have high chairs?
Do you have wheelchair access?
Unfortunately not. We are located in a basement with only a staircase leading to the dining room.
How do credit or debit card tips get distributed?
All tips are distributed amongst our waiting, bar and kitchen staff, following any tax related deductions.
Flesh & Buns
Covent Garden